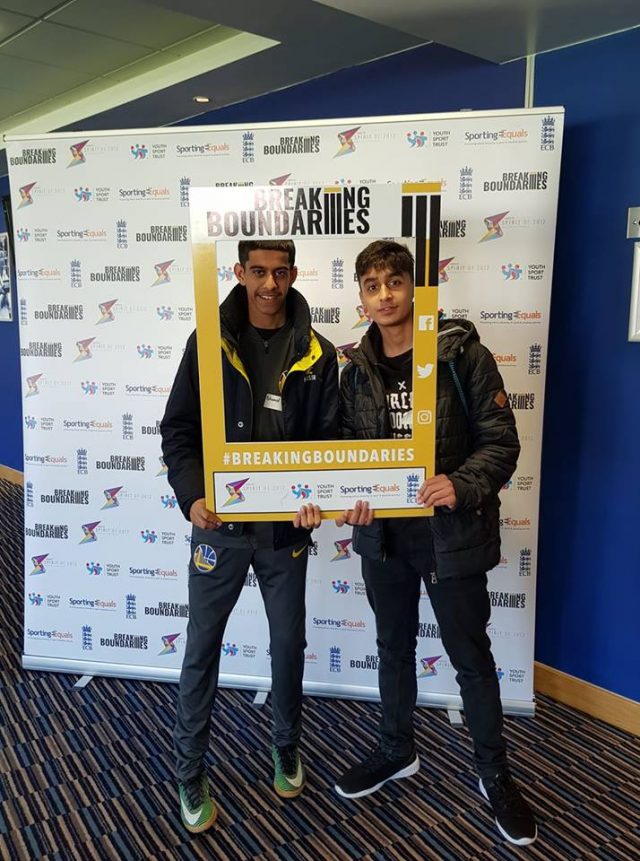 On Saturday 9th February 2019, MSC attended an event hosted by the charity Sporting Equals and Youth Sport Trust at Edgbaston Cricket ground in Birmingham. 'Breaking Boundaries' aims to bring together young people and their families from different ethnic groups to advance togetherness and mutual understanding through participating in cricket.
MSC were represented by Mohammed Abbas Datoo, Husein Waljee, Abbas Waljee and Mohammed Hadi Ibrahim with Ali Dharamshi as Lead. A number of community project ideas were presented such as arranging an inter-faith Cricket Tournament, cricket practices that involved our seniors and arranging regular cricket sessions for all ages. The team were then asked to pick one project and create a short 30 second video marketing their project. They picked "working with the elders" idea as they felt it would be a great opportunity to have our community members of different ages getting together in a fun and enjoyable environment.
The short video was very well received and is available to view on our Social Media Channels.
We would like to thank everyone who attended and look forward to the future.