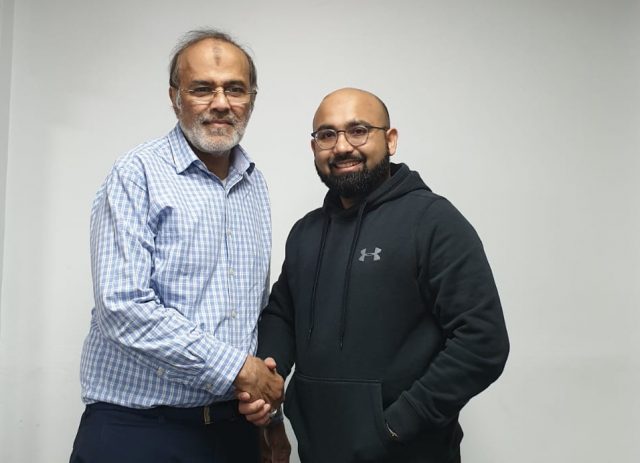 Masoomin Sports Club (MSC) are delighted to announce that we have signed an agreement with the charity organisation Lady Sumayya Humanitarian Aid Foundation (LSHAF), to be our official kit sponsors for the next 2 years. As a community club, we recognise that our responsibilities go beyond just the sporting domain and as such we hope our partnership with  a local organisation such as LSHAF will not only raise the profile of the wonderful humanitarian aid work that they do, but also inspire our members especially the younger ones, to give something back to the community.
Mazhar Gulamhusein, the Chairman of MSC in his statement said
"I am delighted that we've partnered with LSHAF. It's not often that you find 2 organisations whose values and beliefs are so closely aligned. LSHAF have always been at hand to help tackle poverty and adversity that affects millions around the world. Their ethos to help is something we would like all our members to embody and help create a better world. We aim to instill these Islamic values of helping those less fortunate than us and what better way than having the LSHAF name across our MSC official shirt. Inshallah this is the start of a mutually beneficial relationship between LSHAf and MSC."
Dr. Muslim Khoja who is well known in our community as a selfless volunteer, and who is also the Chairman of LSHAF had this to say
" Lady Sumayya Humanitarian Aid Foundation is a charity which aims to help the needy and destitute where possible in the world. Also helps the victims in war torn areas.
By joining hands with Masoomin Sports Club we want the younger and upcoming generation to be aware of our aim in life as a charity. We hope this type of partnership will help soften the hearts of all including the very young members of the MSC in the service of Humanity as a whole."
This is a truly historic moment for both organisations and we pray to Allah (SWT) to make this a fruitful partnership.